Surveys
We realise picking out the right radiator for you and your home can involve a lot of numbers; from measurements to BTU ratings. But, at The Radiator Shed, we're more than happy to put them together for you.
Our experts can come out to your home and give you a break down of what you have and what you need before you buy, ensuring you get the right radiator, right size and in the right place.
Bespoke Radiators
From custom colours to made-to-measure shapes and sizes, we can help. Our 3 step process is really simple!
Find your favourite style in our catalogue
Arrange a survey for size, compatibility & heat rating
Add any accessories (valves, feet, etc.)
* Bespoke radiators must be paid in full within 24 hours of ordering as our supplier expects full payment from us prior to manufacturing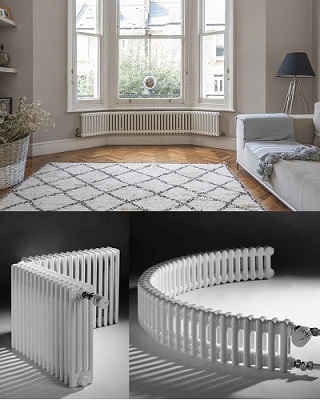 Installation
Finding a trusted installer, reasonable prices and acceptable timetables can be time consuming and concerning. We can survey, order, deliver to your door and install.
We will also include a full system drain down, refill and bleed to ensure your new and existing radiators run at optimum performance, saving you cash on your energy bills and getting the best from our products - this is essential for all new radiator installs, if you're not renewing your whole system.
Install prices range from £150 - £200, depending on your system.
Power Flush
If it has been at least 5 years since installing, or last cleaning, your system, a full power flush is something you should be considering. Over time, the pipes and radiators in your heating system will suffer a build up of deposits, reducing their overall effectiveness and efficiency by up to 50%.
This is costing you money on your energy bills, and reducing the life-span of your central heating.
Check out our full article on the what, why and when.  Our one-stop professional service is £750 and will pay for itself in your energy bills!